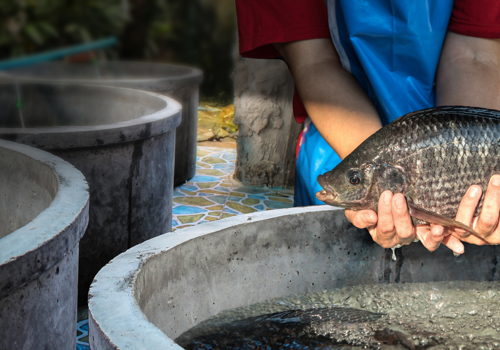 Aquaculture
Specialized solutions to feed your fish and shrimp
Get the most out of your fish and shrimp
Aquaculture continues to grow fast, underpinned by a highly effective feed to fish protein conversion. Your fish and shrimp are grown in conditions where accurately composed and administered feeds are key to your success. Each farm is influenced by its own set-up, requiring the right feeds to match the chosen culture strategy. Koudijs understands these nutritional demands and provides aquafeed solutions specific to the different species, culture methods and environmental conditions.
---
Koudijs invests in nutritional knowledge leading to high efficencies
We study nutritional requirements based on physiological and anatomical build. These are translated to available raw materials, which are tested for digestibility and nutrient content in our own R&D facilities. This way the feeds are formulated on amino acid availability, reflecting the nutritional requirements for optimal performance. Discussions with local producers help to steer our development projects and contribute to the improved performance of our products adapted to local needs.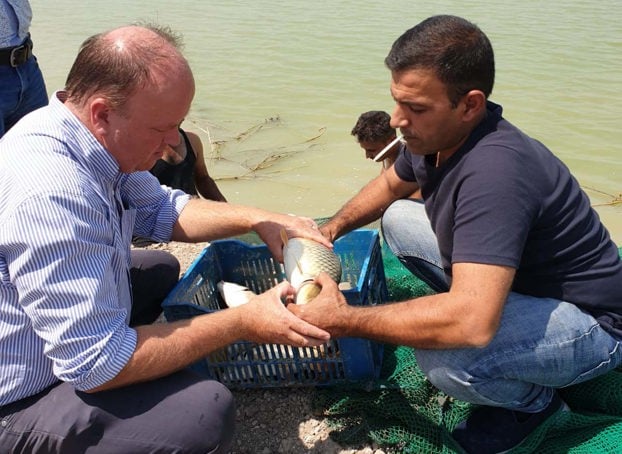 Converting in depth market knowledge into new solutions
The in-depth raw material and market knowledge gained from analysis and discussions with local producers helps to create and test new aqua feed solutions. These results are shared to contribute to the improved performance of your farm with the feed products and advice adapted to your specific species, water conditions and farming methods.
More information