Sows
Fit sows produce healthy piglets. Optimizing the number of healthy piglets for weaning therefore depends on the condition of the sow. Good sow feed contributes heavily towards productivity of the sow during all phases of the reproductive cycle and boost the bottom-line results of pig farmers.
Best feed solution combined with optimal support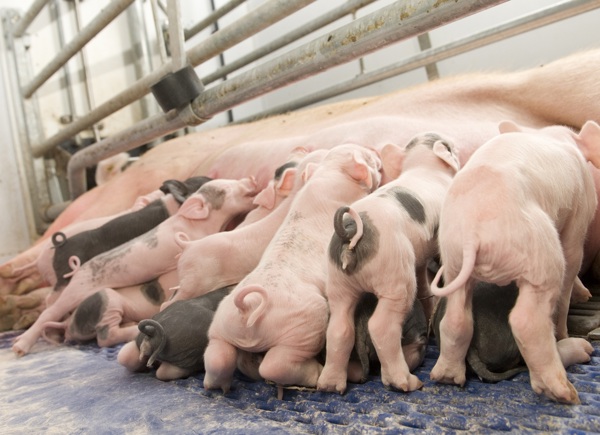 Bram Bronsvoort
Specialist Swine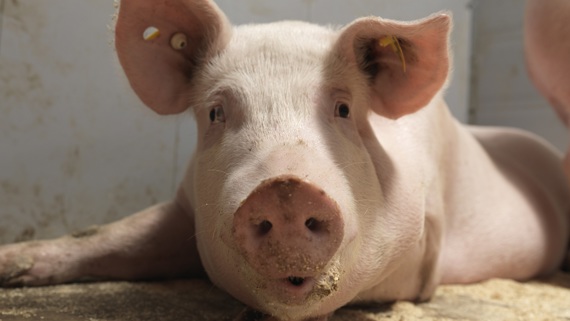 Successfully answering pig farmers demands
To realise the optimal sow feed approach it is essential to understand the goals of the swine farmers and the needs of the sows. Answer their demands with the help of feeds delivering a predictable response towards productivity questions. There are many nutritional elements of influence. Keeping the overview and skillfully chosing between a variety of nutritional solutions is where we support to select the right assortment, provide training and help you formulate the most relevant sales strategies.
Learn about the Sow feed support Program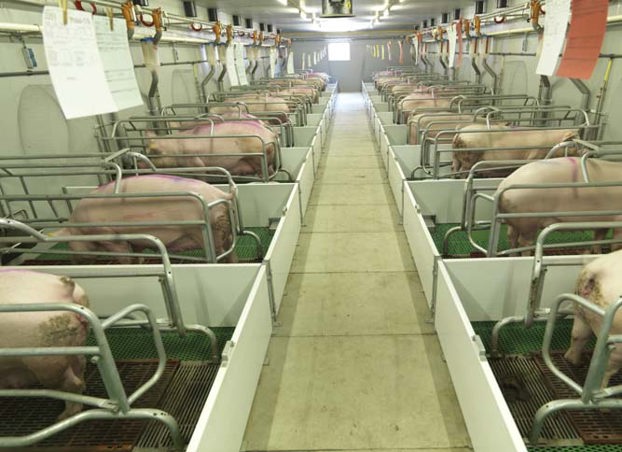 ---
Designing your sow feeds for your production facilities
Our premixes combined with our advise give you a competitive edge in the production and quality of your sow feeds. Our experience is constantly increased by our presence in the worlds most productive countries. Every day our swine specialists can be found on pig farms answering towards the demands of pig farmers and producers of swine feed. We tailor make the premixes for you to create the best sow feeds for your farms and farmers, plus we ensure these premixes are compatible with your production facilities.
Learn more about our premixes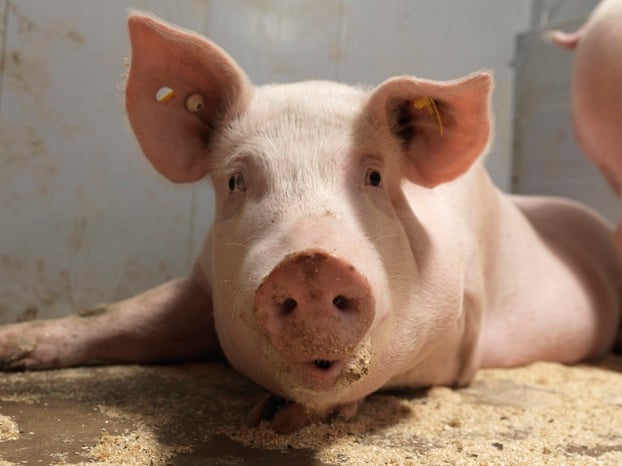 ---
The art of selling sow feed: The approach
Selling sow feed is an art that you refine every day, bringing the right products coupled with the right advice to respond to the needs of your customers. Formulating and producing sow feed premixes and specialties is part of what we do at Koudijs. Therefore, we know what it takes to develop and sell sow feeds in many different markets.
Read more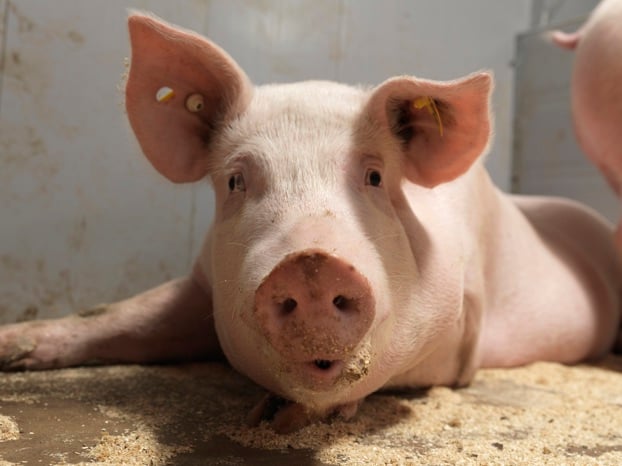 ---
INSIGHTS ABOUT SOWS
Challenges we can help you with
Frequently asked questions
We have the answers to your question
The influence of feed and feed management on this subject is huge, you really can make big difference with a new formula or feed advice. However the topic is highly complex with a wide scale of solutions. Many guiding factors on this subject influence each other plus as an extra complicating factor the influence of management, health and climate.
In order to support your nutritionists in an optimal way, we developed a an expert Sow Feed program which helps to have the right overview, gives background and practical information to help you making the right analyses.
Management and nutrition have to go hand in hand to maximize milk gift and decrease weight losses, Nutritional solutions for this subject have to keep the balance between high nutritional values and optimal intestinal health. Also in this subject we support you with very practical advises, by our pig experts, with the help of our nutritional expert program which helps us to be complete and gives practical and background information and with our feedproduction experts.
A very general but also very common question for which often it is easy to identify the most important subjects with the biggest impact on the end result. However, these subjects tend to be much more difficult to influence them. For improvement of the total result you most of the times have to interfere in several parts of the production process: not only nutrition will be the solution, also management, housing, climate and health has a big impact.
With our wide range of experts, daily practical experience in the stable and a wide range of expertise in all subjects regarding to feed production and nutrition we will be able to support you and find a workable way to increase your amount of successfully weaned piglets.
The main reason for mortality in the farrowing room is due to crushing. Therefore the main losses due to mortality in the farrowing occur during the first 4 days post-weaning. Piglets are at higher risk for crushing if they are less vital. Reduced vitality is often linked to a too long birth process, causing an oxygen shortage.
Solutions to increase the speed of the birth process are availabe in the FAQ topic "Born alive". Another reason for reduced vitality is due to starvation. One of the reasons for starvation is a too low milk production of the sow. This too low milk production of the sow can be caused by a too low feeding schedule, therefore a too low daily nutrient supply which results in a too low milk production.
Also the choice of a lactation diet can play a role, as for a big litter with many piglets a more concentrated diet is required to achieve sufficient nutrient intake for a sufficient high milk production. Finally management plays a role as well in reducing the number of less vital piglets from the perspective of supporting piglets in being able to find the tits and a good distribution of colostrum over all pigelts. Piglets staying behind the sow for a long time because they are not able to find the tits use a lot of energy to keep their body temperature correct. As piglets don't have a lot of energy reserves available, finally they are at risk to become a less vital piglet. Therefore it is important to move those piglets to the udder, so they are be able to find the tits and drink the colostrum which contains energy which increases vitality.
Finally also the distribution of colostrum over the piglets is important, as otherwise the strongest piglets drink all, leaving only limited left for the weaker piglets. This results in the risk of starvation of those weaker piglets, finally becoming less vital and higher at risk for crushing. By applying colostrum management, this will allow better spread of colostrum intake over the piglets in the litter.
Ask our sow specialist for more advice
Related articles about swine